Seamless to Launch SEQR Mobile Payment Solution in Middle East
18.06.2013
1106 views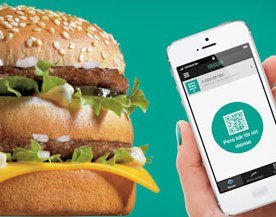 Kuwait International Bank and McDonald's are initiating a partnership with Seamless concerning the pilot launch of the SEQR mobile payment solution in the State of Kuwait in the Middle East.
With this agreement with Seamless, Kuwait International Bank will be the first financial player in the Middle East to choose SEQR as a mobile payment solution. This will give consumers the opportunity to make easy, quick, secure payments using their mobile phones, while also allowing merchants to reduce their transaction costs.
"We are very much looking forward to working with Kuwait International Bank to introduce SEQR on the Kuwaiti market. As well as being in a very intensive phase of expansion for SEQR on an international level, Seamless has already been established in countries worldwide. This means that we have the experience required for international setups," says Peter Fredell, Group President and CEO of Seamless.
Paying by SEQR is extremely easy. All customers need to do is to use the SEQR app to scan a QR/NFC code at the POS terminal and then approve the payment by entering their PIN. All customer receipts are also collected on their mobile phones.
"The launch of SEQR on the Swedish market has been very successful, and we hope that our partnership will help to make life simpler for many consumers in Kuwait," says Peter Fredell.
Source: WSJ