Giesecke & Devrient in the 5th International PLUS Forum "Cash Circulation + Self-service. Banking and Retail 2013"
10.09.2013
841 views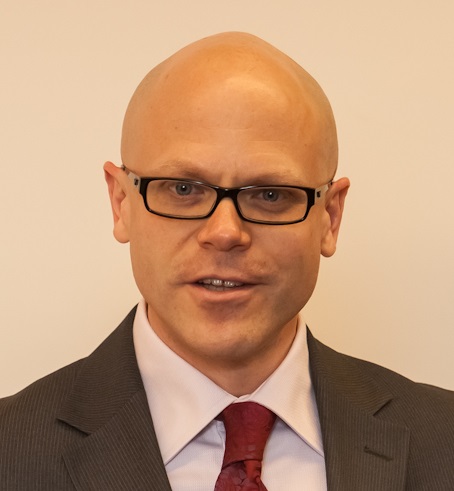 Mr. Ferenczi Barnabás, Head of Sales Europe in the Banknote processing and Cash Centre solutions, Giesecke & Devrient, confirmed his participation as a speaker in PLUS Forum. 
The title of his presentation: "Banknotes Circulation for the 21st Century: It's Not the Same". 
Mr. Ferenczi joined Giesecke & Devrient as Head of Sales Europe in the Banknote processing and Cash Centre solutions field in April 2012. He is responsible for coordinating sales of the full Giesecke & Devrient cash centre solutions portfolio – including banknote processing systems, software, services and automation solutions - in all market segments, from print works and central banks to commercial banks, CITs and casinos. Based in the Munich Headquarters, he manages a central team of direct sales managers, coordinates local sales and also distributor activities, covering sales across more than 50 countries of the wider Europe region.
He gained valuable experience at the Magyar Nemzeti Bank, the central bank of Hungary, where he worked previously for 13 years. A graduate of the London School of Economics, he joined the central bank's Economics Department in 1998, where he developed and led the Bank's economic forecasting team until 2006. He then changed to the cash field of the Bank: as Director of Cash Logistics, he was responsible for all cash related activities of the Hungarian central bank, from operations to strategy. In 2008, his team managed the relocation of the Bank's cash activities into the new, state-of-the art automated cash centre in Budapest. He led a major change effort aiming at higher efficiency within the central bank as well as across the whole cash cycle.
The 5th International PLUS Forum "Cash Circulation + Self-service. Banking and Retail 2013" will be held in Moscow on 21-22 October, 2013.
The event is primarily aimed at analyze the current state of cash circulation and the situation in the banking sector. The Forum participants will discuss a number of "hot topics" such as results of self-service systems introduction, cash management and cash recycling technologies and solutions, vital cash operation issues, security problems and new CIT technologies, issues of ATM fraud fighting, prevention of counterfeiting in the Russian Federation and abroad, and other.      
According to estimates of the Steering Committee, this year the Forum will bring together over 1,000 delegates from Russia, the CIS and other countries.      
We looking for speakers and vendors to participate!      
Online-registration for 
PLUS Forum
 is open!      
Reminder: for bankers, retailers and government agencies registered at the Forum, participation and the delegate packages are free of charge!      
The Forum topics, as well as the list of speakers and sponsors can be found at 
PLUS-forum.com
, the official website of the event.      
Source: PLUS