Dr. Val R. Marinov in the 5th International PLUS Forum "Cash Circulation + Self-service. Banking and Retail 2013"
26.08.2013
823 views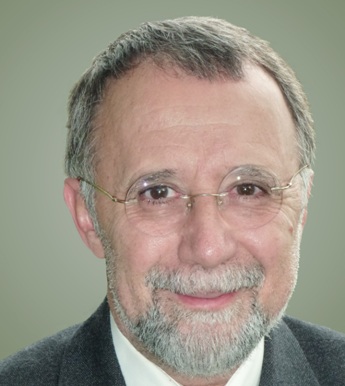 Dr. Val R. Marinov confirmed his participation as a speaker in PLUS Forum. Dr. Marinov will make a presentation on "Can the Banknotes be Made "Smart"? " 
Val R. Marinov graduated magna cum laude with B.Sc. and M.Sc. degrees in manufacturing engineering from the Technical University, Rousse, Bulgaria, in 1979. He received his Ph.D. degree from the Technical University of Sofia, Bulgaria in 1992. 
He has seven years of industrial and more than 25 years of academic experience. Currently, he is an Associate Professor at North Dakota State University (NDSU), Fargo, ND. He is also an Adjunct Professor in the NDSU's Department of Physics. Prior to joining NDSU, he served on the faculty at Eastern Mediterranean University, Cyprus. His prior affiliations include the Technical University in Plovdiv, Bulgaria and the Laboratory for Precision Machining and Machine Tools, Korea Advanced Institute of Science and Technology, Taejon, South Korea. 
Since 2002 Dr. Marinov has been associated with the NDSU Center for Nanoscale Science and Engineering (CNSE), Fargo, ND, where he has been leading some of the most successful large research teams composed of undergraduate and graduate students, staff researchers, and NDSU faculty. Under his leadership and based on his recent inventions, his research team was the first in the world to demonstrate in 2011 the use of lasers for contactless packaging of functional microelectronic devices. 
Recently, Dr. Marinov's team has reported, again for the first time, embedding ultrathin RFID chips in paper for applications such as security and financial paper, smart labels and tickets, RFID banknotes, and many more, using the laser-enabled advanced packaging (LEAP) technology pioneered by the team. This work received a worldwide attention and has been featured in major media outlets and in various technical publications around the world. 
Dr. Marinov has (co)authored over fifty publications in broad and diversified fields, most recently in the area of laser methods for advanced microelectronics packaging. 
The 5th International PLUS Forum "Cash Circulation + Self-service. Banking and Retail 2013" will be held in Moscow on 21-22 October, 2013.
The event is primarily aimed at analyze the current state of cash circulation and the situation in the banking sector. The Forum participants will discuss a number of "hot topics" such as results of self-service systems introduction, cash management and cash recycling technologies and solutions, vital cash operation issues, security problems and new CIT technologies, issues of ATM fraud fighting, prevention of counterfeiting in the Russian Federation and abroad, and other.   
According to estimates of the Steering Committee, this year the Forum will bring together over 1,000 delegates from Russia, the CIS and other countries.   
We looking for speakers and vendors to participate!   
Online-registration for 
PLUS Forum
 is open!   
Reminder: for bankers, retailers and government agencies registered at the Forum, participation and the delegate packages are free of charge!   
The Forum topics, as well as the list of speakers and sponsors can be found at 
PLUS-forum.com
, the official website of the event.   
Source: PLUS