BNP Paribas (Turkey) in the 5th International PLUS Forum "Cash Circulation + Self-service. Banking and Retail 2013"
28.08.2013
1133 views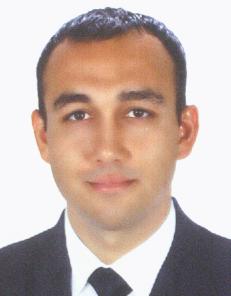 Mr. Murat Tacer, ATM & Telephone Banking Senior Manager, TEB (BNP Paribas), Turkey, confirmed his participation as a speaker in PLUS Forum. The title of his presentation: "The importance of cash management optimization in Turkey's rapidly growing ATM market and the direct correlation to ATM network profitability". 
The Turkish ATM installed base grew by 12% in 2012, making it one of the fastest growing market in the region. Around 4,000 new ATMs were added, bringing the total to 36,200. Greater accessibility to more customers, surcharge fee opportunities from basic banking transactions, and significant fee revenue from "foreign" card traffic have prompted Turkish banks to invest more heavily in their network.
With the Turkish market operating in a relatively high inflation environment, TEB prioritized optimizing their cost of cash, and this topic should be of interest to all deployers who need to control their costs to manage more efficiently a growing ATM network
After studying Industrial Engineering in Istanbul Technical University for his undergraduate education and also completing a Master's degree with Management and Organization focus at Marmara University, Murat Tacer started his career in Garanti Bank as a Call Center Specialist. He then moved on to Turkcell (the leading mobile phone operator in Turkey) as Customer Experience Management (CEM) Senior Specialist. In his 5 years with Turkcell, he led many important projects on Remote Channels (Call Center, Web, Mobile) Management and CEM. 
In September 2008, Murat Tacer joined TEB and since then he has been working as the Senior Manager of ATM and Telephone Banking at TEB (JV BNP PARIBAS). 
The 5th International PLUS Forum "Cash Circulation + Self-service. Banking and Retail 2013" will be held in Moscow on 21-22 October, 2013.
The event is primarily aimed at analyze the current state of cash circulation and the situation in the banking sector. The Forum participants will discuss a number of "hot topics" such as results of self-service systems introduction, cash management and cash recycling technologies and solutions, vital cash operation issues, security problems and new CIT technologies, issues of ATM fraud fighting, prevention of counterfeiting in the Russian Federation and abroad, and other.   
According to estimates of the Steering Committee, this year the Forum will bring together over 1,000 delegates from Russia, the CIS and other countries.   
We looking for speakers and vendors to participate!   
Online-registration for 
PLUS Forum
 is open!   
Reminder: for bankers, retailers and government agencies registered at the Forum, participation and the delegate packages are free of charge!   
The Forum topics, as well as the list of speakers and sponsors can be found at 
PLUS-forum.com
, the official website of the event.   
Source: PLUS